FREE Bible Printables for 4 days only!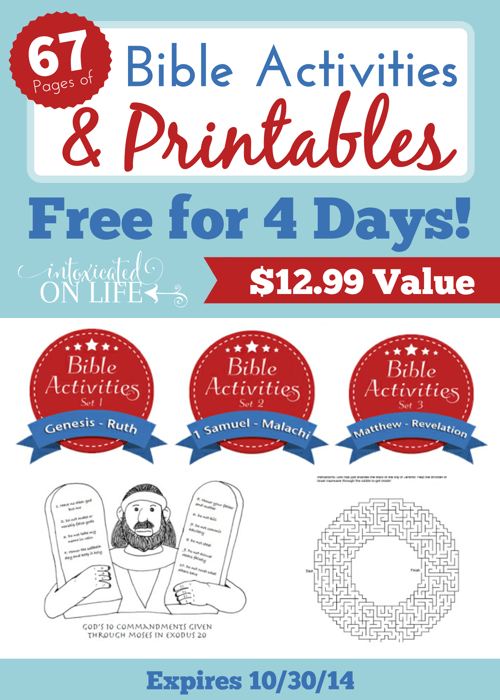 This is
one of the best Bible printable resources
I've found in a
long
time! Very simple
(read: not loaded with activities you'll never get around to actually doing....)
yet, fun and creative ideas that are bound to suit ANY Bible teaching you may be doing! Especially if you're looking for
free KJV printables
for your homeschooling needs. I know of a few sites, but most sites out there don't have Scripture quotations in KJV, so that was an especially delightful treat to this mama! :)
I think my favorite part about this set (aside from it being free, of course!) is that it's so versatile since it covers the entire Bible--hence the reason it's been broken into three parts.
To be honest,
I'm still shocked it's FREE
(for a very limited time)! Whether you're teaching Bible through Family Bible Studies, devotions, as a school subject, or just as-needed, you're gonna find something in here you can use. Promise! I love how the materials focus on the "major" topics we've all heard of because that means I've already been able to find 5 things--just from #1 and just from skimming!--that we can use *right now*. And, because they're PDF files, they're just print and go! This was so generous of
ParadisePraises
to put together! Thank you!!
Ready to get it?
Head on over to
Intoxicated on Life
, read the post, follow to the bottom and snag it! But, act fast because this is only free until October 30, 2014!