It's that time of the week again! Time for YOU to snag some FREEBIES. Why? Because it's FRIDAY! Do you need another reason? No? Then keep reading! :)
(This week, three out of four of the freebies are Valentine's Day-themed and the other aren't. So, why not toss in a pretty Valentine's Day-themed page divider?)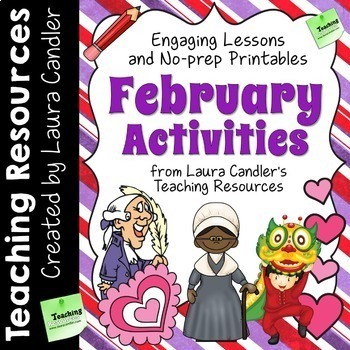 Most of us homeschoolers have known of Laura Candler for many years now, but she has her stuff on TPT now, too! Be sure and follow her store (you'll need a TPT account, which is also free) so you don't miss out on anything she uploads!
**Note** The link above takes you to her TPT store with the primary-colored posters. To get the other set, just click the link to her blog, & then click "Freebies."
While it says it's geared toward 2nd and 3rd graders, I can easily think of a couple things to do with a 4th or even 5th grader kiddos (just depends on the Math they've already covered) and you can definitely use some of it for your younger ones! (Also: IDK if it's included in the packet or not, but don't forget to save it for AFTER Valentine's Day - so the kids can graph how many cards they got from boys vs. girls, which ones had candy vs. didn't, etc.!)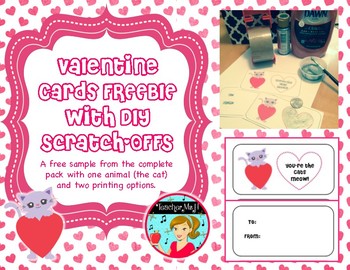 She
has a blog you can follow as well
, but these are
only
in her TPT store at the moment. We'll be doing them this year because my kids love making their own instead of the boxed versions that never have enough for the parties we attend!
And that, Dear Readers, is IT for this week! Sorry it's only four (instead of the usual five to ten), but it's Friday, my brain is fried, I'm BEAT, I waited until Friday to actually make this post, and..........yeah. Not to mention, I've got a few things left to do (work-related things/client deadlines, film-making things, school-related things and oh yeah - it's almost suppertime).
However, if you're into designing products, the page divider I used this week is a
FREEBIE from Paula Kim Studio
. So, technically, I did give you FIVE freebies. Woohoo!! :)
**Speaking of work & clients: I'm almost ready to launch that page, so become another blog follower if you wanna know when that launches! It's going to be about being a WAHM (work-at-home-mom) and specifically, homeschooling while being a WAHM, how to make it work, pros/cons, what I've learned, mistakes I've made so you don't do the same, etc. When the page goes live, I'll make a blog post about it, so you'll have to follow if you wanna know when that is!**
Next week, I promise to do better with Frugal Friday....and now that it's February, of course the Frugal Friday number images will change! (Am I the only one excited about that part?!? I love making clipart and images; it's relaxing for me!)
Oh! And if you follow
my TPT store
or
my CurrClick store
be on the lookout for a
new product line launching THIS WEEK!
(I do have some products that are on one site but not the other, which is largely due to audience appeal.)
I actually have two, but I'm only gonna push myself into doing one specific line...which is probably gonna be the biggy.
If you're a TPT Seller or CurrClick Publisher (of ELA/English Language Arts products), I promise you'll be interested. And that's all I'm sayin'. ;o)
So, just stay tuned to either of my stores, the blog, and/or some of the TPT Facebook groups (open and closed groups), as well as the TPT Sellers' forums to find out more later this week! I DO have another secret, but you'll find out what THAT surprise is just by checking out the blog in...hmmm, looks like about a month! :) :)
Much love!
♥
(It IS almost Valentine's Day, after all...!)